Termite Control Services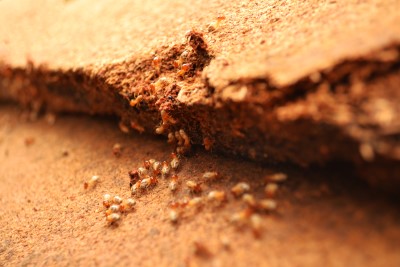 Of all the little things that can destroy your home, termites are among the littlest and most destructive. Before they can turn your home into an expensive buffet, call Jupiter's experienced pest control company, Jupiter Pest, for our termite control service.
We work quickly and thoroughly to ensure we completely remove all traces of termites from your home and prevent new termites from entering it. Thanks to the pest control pros at Jupiter Pest, you can keep your home protected from the many issues that termites can cause:
Structural weakening
Lower lifespan of your home
Dangerous living situation
Expensive repair costs
Termites come in large numbers and can be tricky to locate, so you need to leave the extermination to experienced pest control experts. And here in Jupiter, FL, and the surrounding cities, the pest control expert for you should be Jupiter Pest.
Invasive Asian Termites Invade Florida Update
Signs of Termite Damage. Let us Help

---
Latest Projects
---
Recent Articles
TERMITE DAMAGE TO YOUR JUPITER, FL, HOME: WHAT TO LOOK FOR
Many Jupiter, FL, homeowners ask themselves what termite damage actually looks like. You should know the damage that is and can be caused by termite infestation in your building, and [...]
HOW TO KNOW IF YOU HAVE TERMITES
The signs of a termite infestation are often subtle and hard to spot, but the damage they cause costs Americans billions of dollars every year. Termites eat not only the wood of your home but also [...]