The Top Jupiter Farms Pest Control Company You Can Trust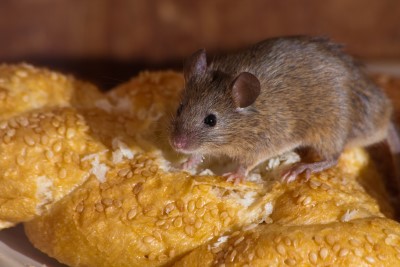 There's so much natural beauty in and around Jupiter Farms that we all love to enjoy throughout the year, but with nature often comes big problems with insect infestations. You can't do anything about an insect infestation except to keep treating it yourself or hire a reliable pest control company who can provide the right solution regularly.
If you have ants invading your house or termites eating away at your deck or outbuildings, call Jupiter Pest for effective pest control service.
Our pest control company can help you with all types of indoor and outdoor bugs, including termites, ants, mosquitoes, cockroaches, silverfish, and more. Let Jupiter Pest provide you with an assessment today so we can determine the right pest control solution for your Jupiter Farms home and family.
Termite Control Solutions For Your Home
Do you think you see signs of termite damage anywhere on your house, deck, or other structures? If your property hasn't been protected against termites, you may well have a problem.
Termites will eat your home or commercial building from inside out. Don't let a termite infestation wait. You need immediate help from our experienced technicians at our local pest control company.
Termites are rampant in the Jupiter Farms area, so get your termite inspection from our professionals today. If there's a problem, we'll help you work out an effective program for termite control.
Mosquito Control Protection For Your Family
Mosquito control can be done in several ways or by using a combination of treatments. It's essential to hire a licensed mosquito control operator who uses the latest advanced methods, or else the problem will continue.
Don't let the mosquitoes chase you back indoors when we can provide you with a mosquito control program that protects you and your family all year. Our professionals can help you treat your yard or place of business to help you get rid of the mosquitoes. Count on our pest control company for expert mosquito control service.
Professional Ant Control
Drop a bit of food out on the patio, and within an hour, it will be covered by ants. Fortunately, they mostly stay outside but can invade your indoor space.
Whether you see them invading your barn, outbuilding, or they're marching straight into your Jupiter Farms home, ant control service from our experienced professionals is just what you need if you notice a problem. Give us a call for an assessment and let us help you with an effective ant control solution today.
Jupiter Farms, FL
---
Recent Articles
TERMITE DAMAGE TO YOUR JUPITER, FL, HOME: WHAT TO LOOK FOR
Many Jupiter, FL, homeowners ask themselves what termite damage actually looks like. You should know the damage that is and can be caused by termite infestation in your building, and [...]
HOW TO KNOW IF YOU HAVE TERMITES
The signs of a termite infestation are often subtle and hard to spot, but the damage they cause costs Americans billions of dollars every year. Termites eat not only the wood of your home but also [...]