Abacoa's Premier Pest Control Company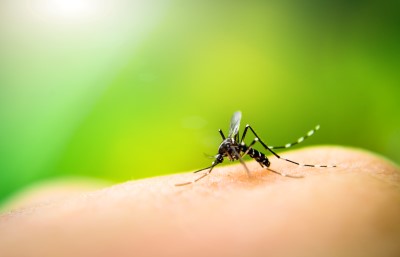 When you have a pest problem in your Abacoa home or anywhere on your property, you want help from an experienced pest control company. Call Jupiter Pest if you are looking for superior pest control service in Abacoa, FL.
Our technicians stay on top of the latest techniques in insect and other pest control solutions. We can help you get rid of the bugs and keep them away.
Our professionals have been extensively trained in termite control, mosquito control, ant control, and other insect control applications. We are licensed to perform residential services and hold several specialty certifications.
We are a licensed FL certified Wood Destroying Organisms Control Operator, Household Pest Control certified, members of Florida Pest Control Association and Pesticide Applicators certified. Call Jupiter Pest for superior pest control service in Abacoa, FL, today.
Termite Control Solutions For Your Home
Do you suspect you might need a termite control solution? Termites can eat away at your Abacoa home for years until nothing of the wood is left. It's important to catch the problem before it does significant structural damage.
Put your trust in our professionals today to provide you with the right termite control solution. Give us a call for an inspection so that we can help you plan the most effective termite management program.
Mosquito Control Protection For Your Family
Mosquito bites can give you diseases like Yellow Fever and Zika virus. The last thing you need is to miss out on being outside just because the mosquitoes keep attacking.
Call us because we can help you identify where they're breeding and then work with you to plan the different ways we can help to prevent a mosquito infestation and control existing problems that may be going on. It's time to keep your family protected as the seasons go by, and that means preventing them from breeding on your property.
Professional Ant Control
In addition to being annoying and difficult to treat, ants can contaminate your food and destroy the woodwork around your house. Wood-boring ants live in the framing, under flooring, and in areas that you can't see. Sugar ants get in the cereal or contaminate your valuable food supply.
If you have a problem with bugs, no matter what it is, you need the right plan to eliminate the problem and prevent it from coming back. Jupiter Pest is the Abacoa pest control company to call for all types of insect management services. Call our local experts today if you want to finally get the relief you need for you and your family.
---
Recent Articles
TERMITE DAMAGE TO YOUR JUPITER, FL, HOME: WHAT TO LOOK FOR
Many Jupiter, FL, homeowners ask themselves what termite damage actually looks like. You should know the damage that is and can be caused by termite infestation in your building, and [...]
HOW TO KNOW IF YOU HAVE TERMITES
The signs of a termite infestation are often subtle and hard to spot, but the damage they cause costs Americans billions of dollars every year. Termites eat not only the wood of your home but also [...]