Are You Looking For A Professional Pest Control Company In Juno Beach, FL?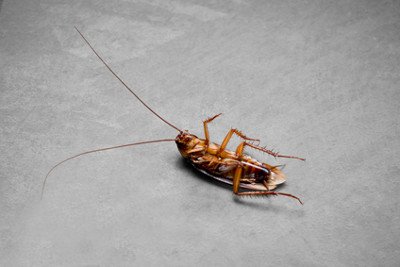 Jupiter Pest is the expert pest control company to call in Juno Beach when you need professional termite control, ant control, mosquito control, rodent control, or other pest control services for your home.
Jupiter Pest specializes in eliminating insects of all types for residents in the local area. We provide reliable pest control services that really work. Whether you are dealing with cockroaches, fleas, flies, spiders, termites, ants, mosquitoes, or other insect infestation, we can help you with the right solution.
Professional pest control service involves a regular plan to prevent future problems, and it's the only real way to keep it at bay. If you are located in Juno Beach and need help, call our pest control company for an assessment so we can help you get rid of the problem.
Termite Control Solutions For Your Home
Do you think you might have a termite problem in Juno Beach? It's vital to get started on a termite treatment program right from the start, if at all possible so that it doesn't result in an expensive problem that's harder for you and your family to repair.
We can provide you with an effective termite control solution if you believe there's an infestation problem going on. If you see signs of wood damage around the door frames, windows, backyard deck, barn, or anywhere else, call us right away.
Let our pest control technicians take a look to make sure the issue is properly identified. It could be termites or something else. Our professionals have extensive training and certification to solve your pest problem and keep it at bay. We get the job done right. Get bug-free in Juno Beach today by calling our experts for service.
Mosquito Control Protection For Your Family
Mosquitoes can completely ruin your summer fun in Juno Beach. Mosquito bites can cause human diseases like the Zika virus and Yellow Fever.
Whether it's to protect your family or guests who may be visiting for a backyard barbecue, mosquito control is an essential program to help you continue to avoid infestations. Let us help you eliminate and prevent future mosquito problems.
Professional Ant Control
Ants are a common problem that homeowners and business owners face in Juno Beach. They aren't just annoying; some will do structural damage to the building. Invasive ants won't stop marching into the food pantry unless you do something about the problem. Wood-boring ants do a lot of structural damages and hard to notice until there's a significant problem.
A good ant control solution is all it takes to keep ants away from your house or building, and we are the pest control professionals who can help.
Juno Beach, FL
---
Recent Articles
TERMITE DAMAGE TO YOUR JUPITER, FL, HOME: WHAT TO LOOK FOR
Many Jupiter, FL, homeowners ask themselves what termite damage actually looks like. You should know the damage that is and can be caused by termite infestation in your building, and [...]
HOW TO KNOW IF YOU HAVE TERMITES
The signs of a termite infestation are often subtle and hard to spot, but the damage they cause costs Americans billions of dollars every year. Termites eat not only the wood of your home but also [...]