Common Bed Bug Mistakes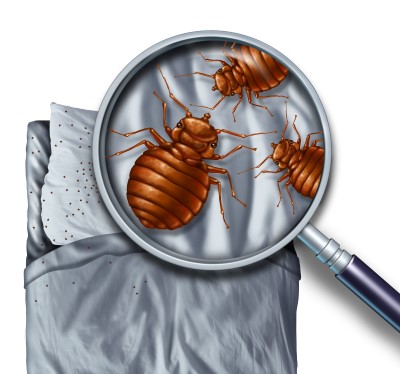 An infestation in your home of any kind isn't something you want to deal with. Unfortunately, it happens more frequently than most people realize, including bed bugs. There are a lot of common misconceptions, such as bed bugs only appear in dirty homes. No matter how clean your house is or how careful you think you're being, you can end up with this problem in your own home. You'll have to partner with a
pest control company
to take care of your problem, and the sooner the better. If you even suspect you have
bed bugs
, it's time for a professional assessment, and ignoring that is one of the mistakes homeowners make, but it's not the only one.
Learn From the Mistakes of Others
As a professional pest control company, we see it all the time. By the time we get to a home and find out that mistakes have been made about an infestation, it means the problem is worse. So, what are some of these mistakes?
Mishandling of Contaminated Items
While the internet can have some useful information, don't rely on it completely. There's also a great deal of inaccurate data and that can cause issues with not handling the situation in the manner in which it should be addressed.
Another common erroneous decision people make is to ignore the red flags and wait for it to get worse before taking it seriously. Bites, itching, sightings, these are all signs you have an infestation, and it's crucial that you don't ignore any of this.
Using insect sprays or bug bombs aren't effective yet too many people still think that's a great way to try to deal with bed bugs. It never did work but people often try this outdated approach as a first step in dealing with an infestation.
One of the problems with bed bugs is how easily they can spread. Unfortunately, mishandling contaminated items can lead to spreading the problem instead of eradicating it. Keep in mind, if you want to avoid bringing bed bugs home with you, be diligent in your inspections of hotel beds before accepting a room. The last thing you want to bring home with you from vacation is a pest infestation.
Getting the Help You Need
This is one of those jobs that's best handled by a trained and experienced professional.
When you end up with bed bugs, get in touch with Jupiter Pest for pest control in the Jupiter, FL area.
---
Recent Articles
TERMITE DAMAGE TO YOUR JUPITER, FL, HOME: WHAT TO LOOK FOR
Many Jupiter, FL, homeowners ask themselves what termite damage actually looks like. You should know the damage that is and can be caused by termite infestation in your building, and [...]
HOW TO KNOW IF YOU HAVE TERMITES
The signs of a termite infestation are often subtle and hard to spot, but the damage they cause costs Americans billions of dollars every year. Termites eat not only the wood of your home but also [...]